Ever wanted to learn about the best tourist sites in Ghana?
You are in luck!
Whether you're a foreigner or a local person looking to hang out at some of the beautiful places in Ghana this article will serve you well.
There are many good reasons to consider Ghana as a preferred tourist destination. For example, Ghana is one of the most stable countries on the west coast of Africa.
Ghanaians are some of the most hospitable people you'll ever encounter anywhere in the world. The crime rate is low, with decent infrastructure to match.
With that out of the way let's take a closer look at the various interesting sites you would like to visit when in Ghana.
Table of Contents
1. The Kumasi Zoo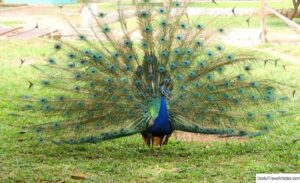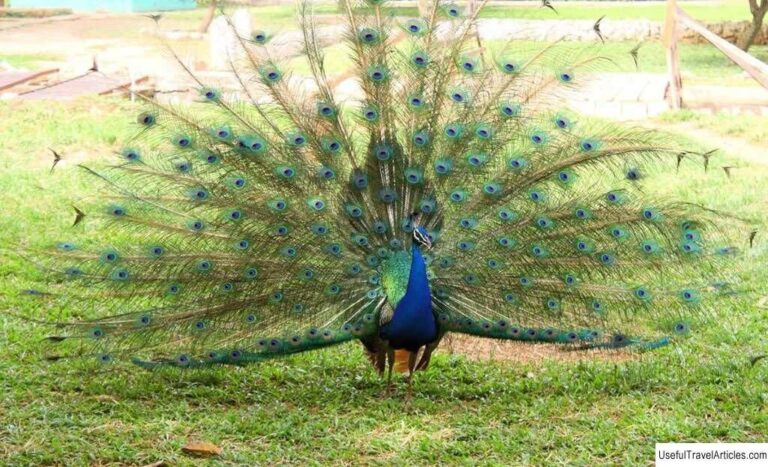 The Kumasi Zoo is located in the heart of Kumasi, the Ashanti region capital. It has about 160 animals to give tourists a good time. Looking to take shots of animals in their natural habitat? This is the place to be.
It's got several snake species, birds, and other mammals you'll hardly find anywhere. It occupies a wide area to stroll around with your family and friends.
2. Mole National Park.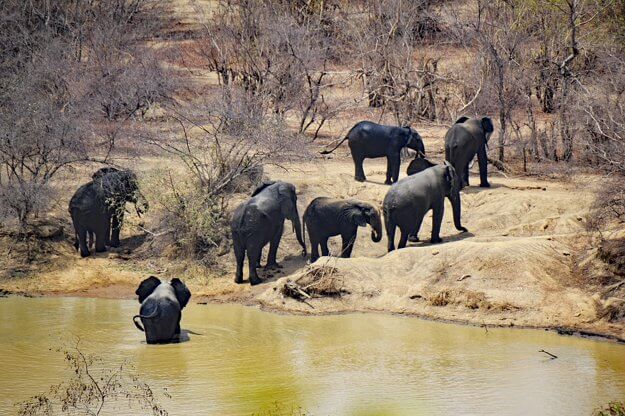 This is one of the most attractive tourist sites in Ghana. Located in the Northern Region of Ghana, it's got diverse animal species including Antelopes, elephants, and others you certainly would love to see.
Being one of the earliest reserves for wildlife in Ghana, it also hosts more than 300 species of birds 1094 mammals and several wild animals that will make your visit a memorable one.
3. Labadi Beach Resort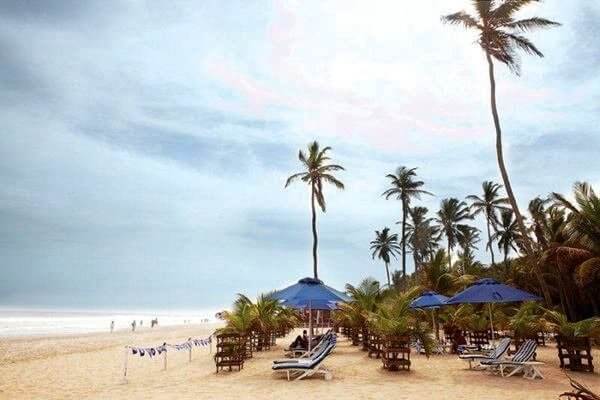 Labadi Beach is another place you certainly would love to spend some time when you are in town.
For the people of Accra, it remains the ultimate pleasure point for beach trips during holidays and other festive occasions.
Aside from local revellers, it's also heavily patronized by foreigners due to its beautiful sandy beach, clean environment, drinking spots, and a variety of local and continental dishes.
It is located less than five minutes drive from the ultra-modern Labadi Beach Hotel, adding to its attractiveness for fun-seekers.
4. Kintampo Waterfalls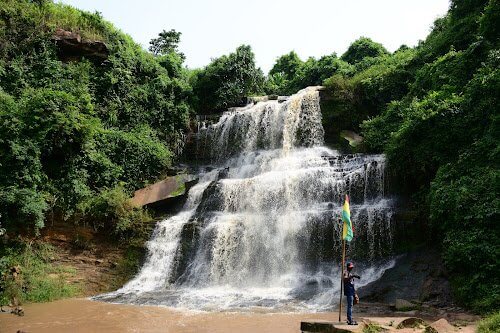 If you love the beautiful scenery of waterfalls Kintampo waterfall is the place to be. It is located in the Born Ahafo region of Ghana and is just about four kilometers from the Kintampo township.
The unique staircase style of the water flow is something you'd love. On top of this is the awesome look when viewed at the summit of the fall. You'll appreciate the beauty of nature when viewed here.
5. Larabanga Mosque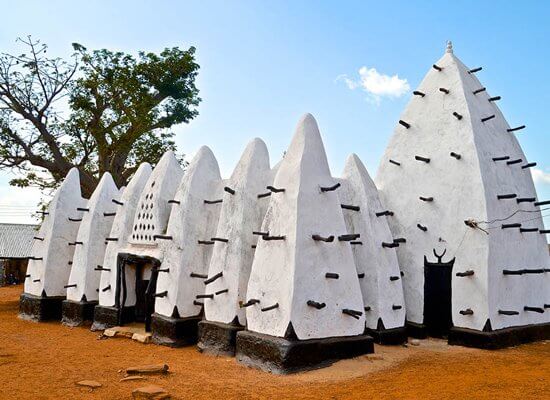 Located in Larabanga in the Northern Region of Ghana is the oldest mosque in the country.
History has it that it was built in 1421 and is usually referred to as the Mecca of west Africa. Apart from its historical connection, it is also popular for a number of reasons.
It's notable for being built with mud with sticks sticking out around the entire body of the facility.
It is believed that there was a Muslim named Ayuba who was passing by the place and needed some rest. He got asleep and woke up dreaming about the mosque. Mysteriously, he woke up to see the foundation had been laid already leaving the remaining to complete. Interesting. isn't it?
6. Usher Fort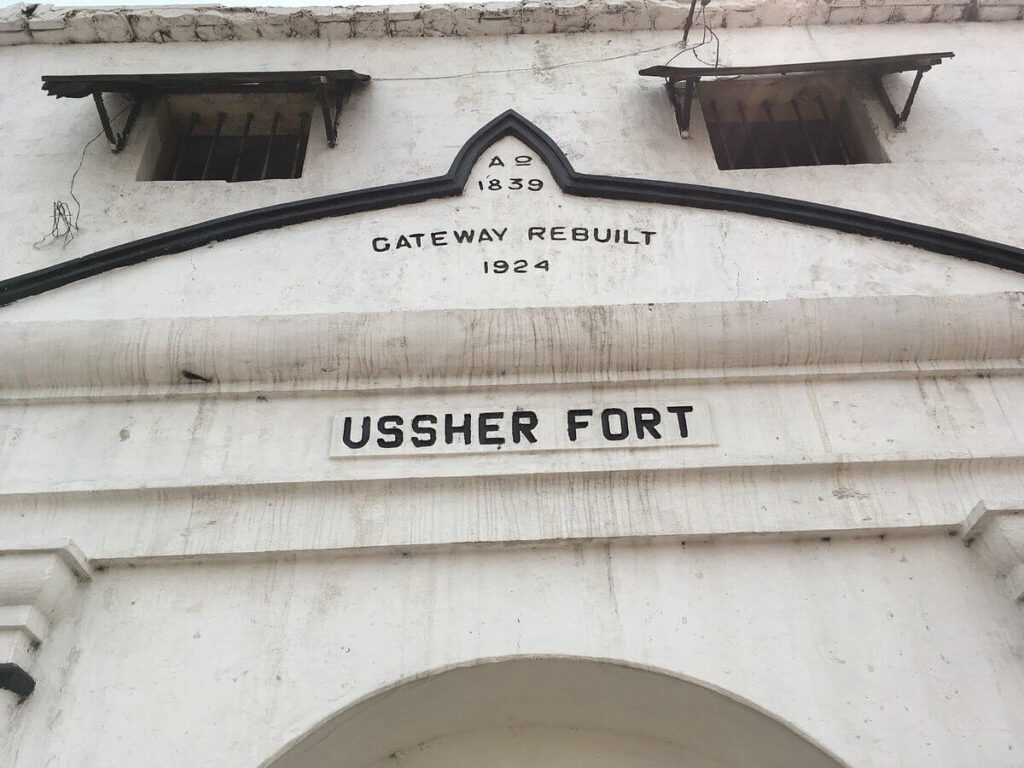 Built as far back as 1649 by the Dutch, Usher Fort is one of the interesting and best tourist sites in Ghana to consider.
It is located in Accra in the Greater Accra Region, specifically, in an area called Jamestown just along the sea. In fact, the current name came about after the British took over from the Dutch as it used to be called Crévecoœur.
With time the government of Ghana used it as a prison until 1993. It's currently a museum that serves visitors with interesting facts about the history of Ghana and its colonial remnants.
For example, it is believed that the first president of Ghana Dr. Kwame Nkrumah was once a captive at this place prior to his struggle for independence of Ghana.
7. Elimina Castle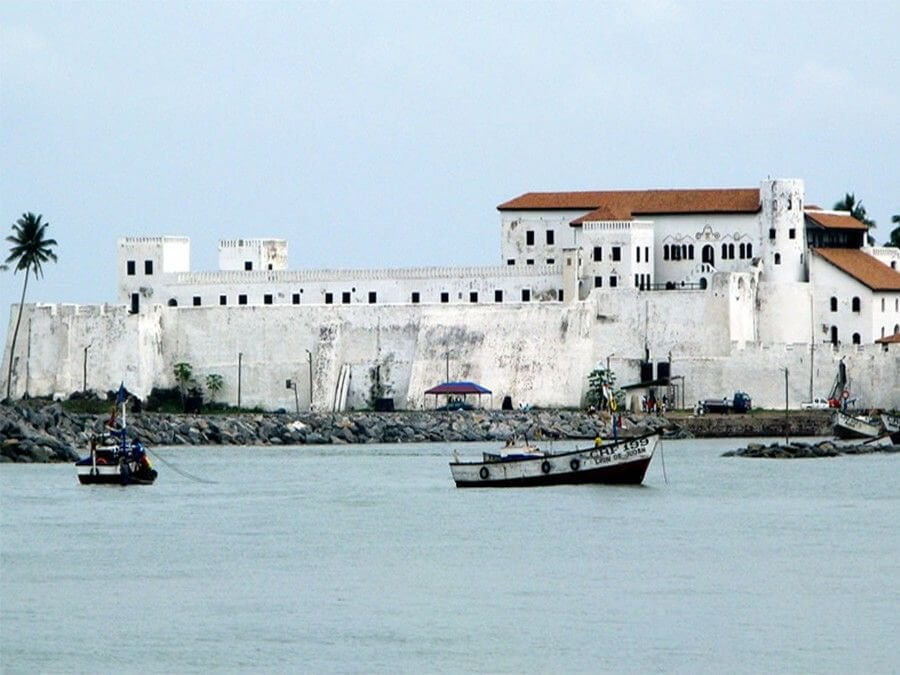 Every year scores of people around the world visit Elmina Castle, one of the notable tourist sites in Ghana.
Built in 1482 by the Portuguese, Elmina Castle is located in Elmina in the Central Region of Ghana. It became a very popular spot not only for the trade of gold but also for the slave trade.
This is where scores of slaves were gathered and sold out. You'll easily have a feel of what actually transpired during the thick of the slave trade when you visit the Elmina Castle even today.
8. Kwame Nkrumah Memorial Park & Mausoleum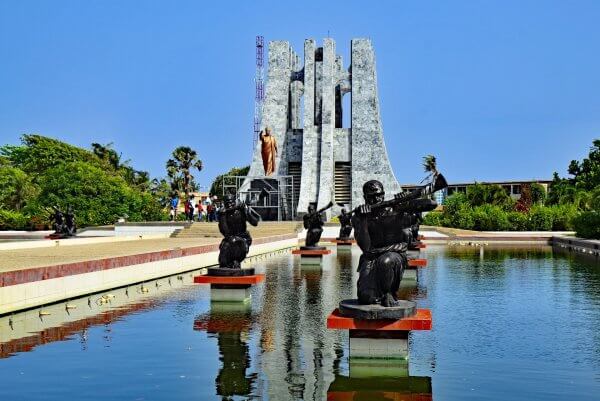 Kwame Nkrumah remains an iconic figure in the history of Ghana.
Being the leader of the struggle for independence and the first president of Ghana there's so much that Ghana remembers him for.
Located in Accra, serving as the final resting place of Kwame Nkrumah, you'll learn more than just the life of the man, also known as the Osagefo as well as know various significant milestones of the country.
9. The Volta lake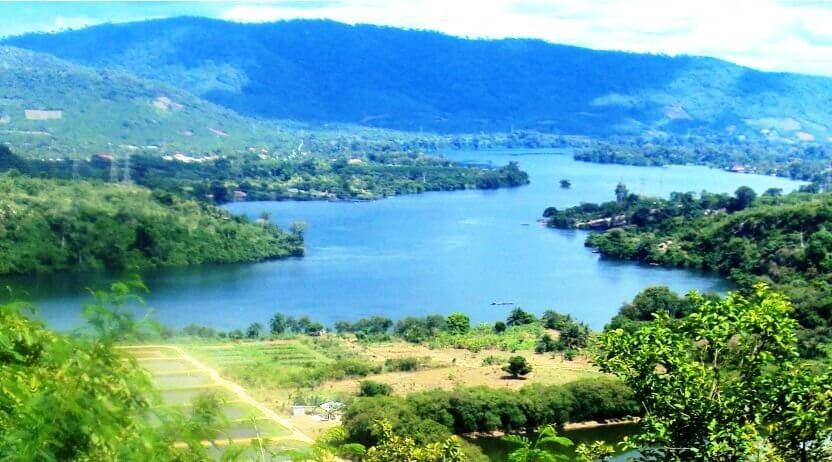 The Volta Lake is one of Ghana's important resource – producing electricity and serving as a source of tourist attraction for both local and foreign individuals.
Being the largest artificial lake in the world, flanked by beautiful green vegetation, it offers the perfect natural scenery you'll love to spend a moment with. Several recreational and hospitality amenities including modern hotels and restaurants are available to make your trip enjoyable.
10. Owabi Wildlife Sanctuary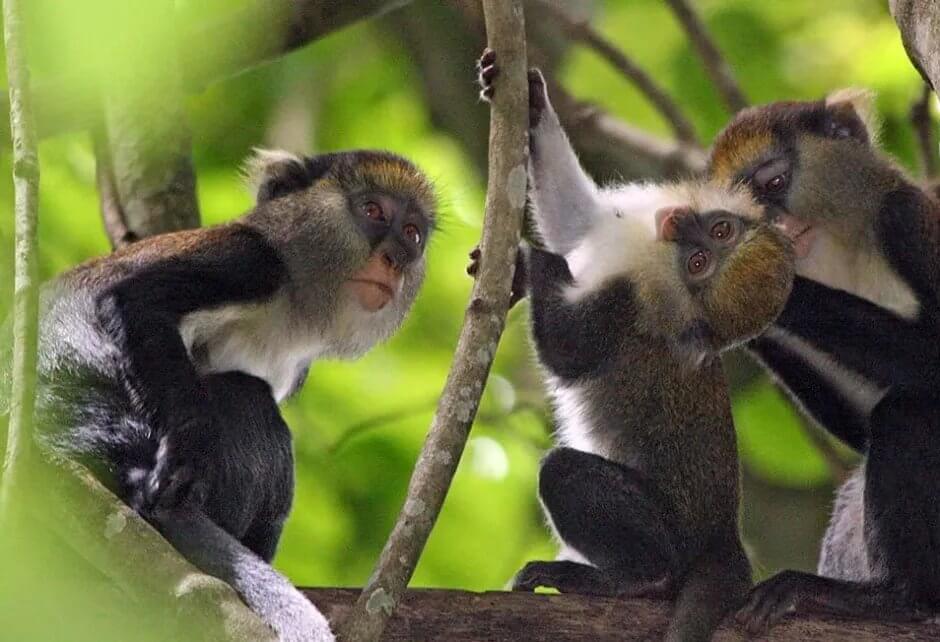 If you love wildlife, this is another place to check out when planning your next visit. It is located in the Ashanti Region and is just about 45 minutes drive from Kumasi, the regional capital. Animals to expect here include antelopes, bushbucks, monkeys as well as bushpigs.
It also has well over 100 bird species making it the best place for bird lovers and watchers to spend some time there with their cameras in hand.
11. Umbrella Rock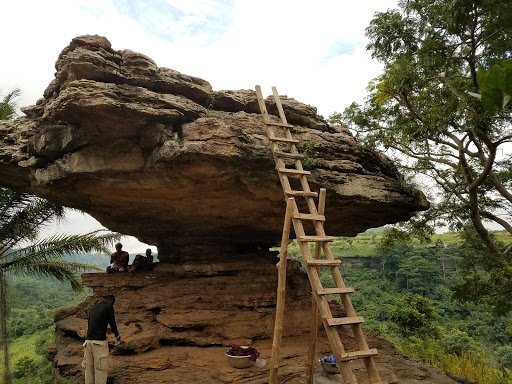 How would you feel to take a picture under an umbrella made of nothing but a rock? Yes, that's exactly what the Umbrella Rock offers you. It's located in the Yilo Krobo District of Ghana and offers a better spectacle when the areas are viewed from the top.
Of course, you'll need to endure the grueling journey to the summit if you really want to experience this nature's gift of beauty.
12. Lake Bosumtwi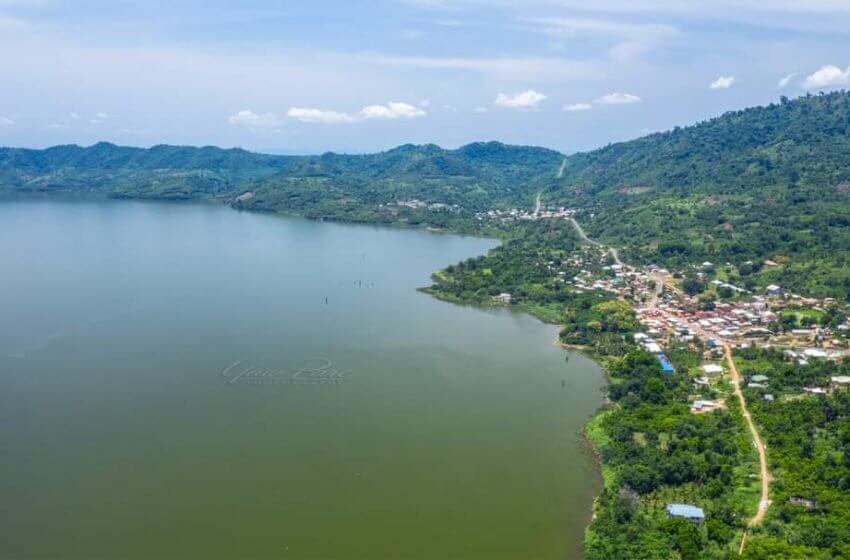 This is Ghana's only natural lake located about an hour from Kumasi in the Ashanti region. The area receives scores of merrymakers during holidays and other major occasions. The area gives off beautiful scenery and a serene atmosphere to spend moments of quality relaxation.
13. Boti falls
The Eastern Region of Ghana is also blessed with a beautiful tourist site including the Boti Falls. It comes in two, giving it the twin tag considered to be a male and female falls. It's fun having to experience the flow of the water and beautiful if you only want to capture some shots of nature.
14. Jamestown Lighthouse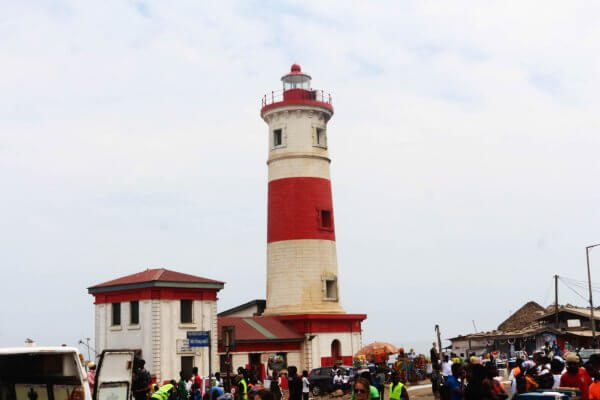 Located on the shores of the sea of Jamestown in Accra, the lighthouse is a prominent landmark of the city dating centuries back. It offers a unique opportunity to view the city of Accra in one swoop. Jamestown is also a significant historical area of the city with colonial relics including James Fort and popular pleasure beaches.
15. Aburi Botanical Gardens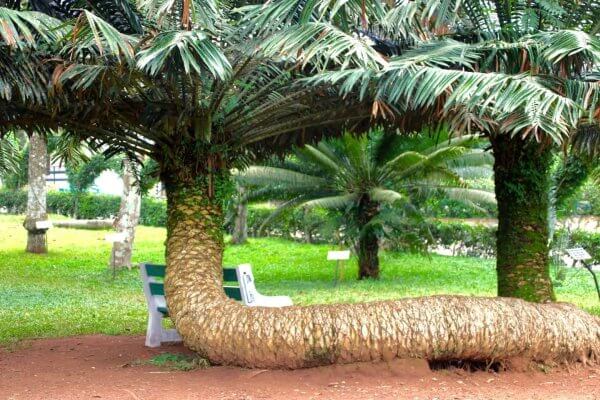 The Aburi Botanical Gardens should be on your list as one of the best tourist sites in Ghana if you're fond of what nature has to offer by way of greenery.
It's got the ideal green gardens to spend a moment with your family and friends. If you're looking to pick a stroll with a loved one or go on a picnic, this would be a great place to consider.
16. Independence Arch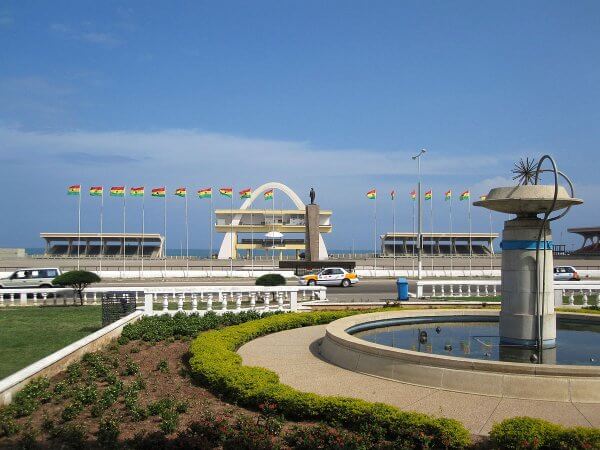 The Independence Arch is another important tourist sites in Ghana that draws several people on daily basis. It's a symbol of Ghana's independence with various rich historical facts to learn as a tourist. It's located at Osu in Accra and home to other historic monuments including the Black Star Gate as well as the Liberation Day.
17. Kakum National Park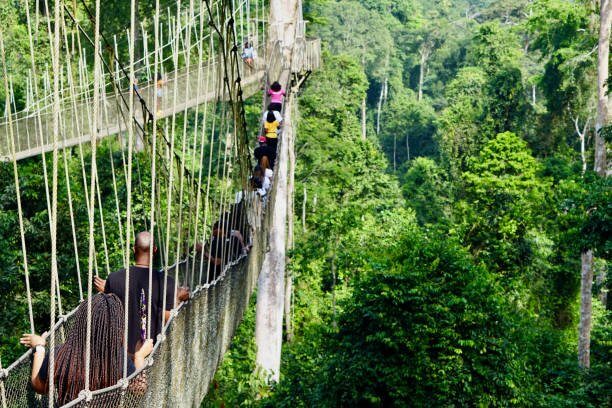 The Kakum National Parks are other great tourist sites in Ghana you'll love to be if you love nature. It's got several tree species within a thick to impress you. It's located in the Central region of Ghana which is about three hours' drive from Ghana's capital, Accra.
Aside from the beautiful greens, the site is prominently noted for its canopy walk. To complete this adventurous feat, one must go past seven bridges that span a distance of 330 meters. The Kakum National Park will test your level of bravery. Try it!
18. National Museum of Ghana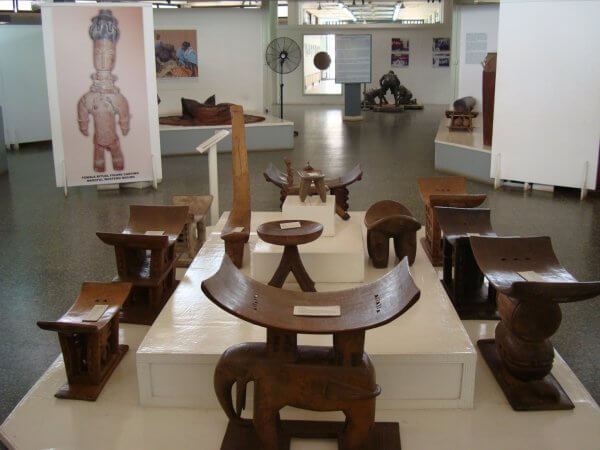 A visit to the National Museum of Ghana will offer some interesting historical facts about the country. Ghana has had its share of slavery and colonial dispensations and you'll love to know how it all began and transitioned over the periods. You'll also find various artifacts and wonderful works of art to feed your curiosity.
The museum is located inside Accra and easily accessible.
19. The Busua Beach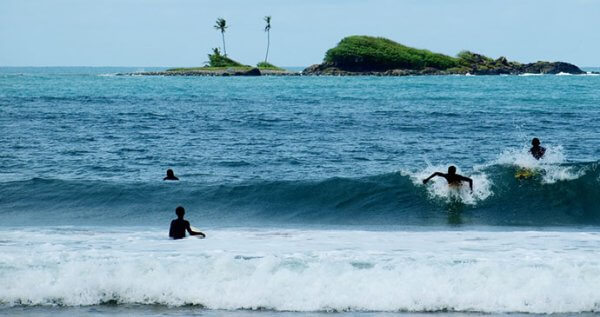 If you're looking to stay away from the hustle and bustle of Accra, take a trip to Busua beach and you'll never regret it. Its located in the Western region of Ghana and situated between Dixcove and Butre.
It has one of the cleanest beaches Ghana can boast of. Unlike Accra beaches, there's less pressure here, and affords management the luxury to maintain top-notch maintenance culture.
The place has some decent hotels and restaurants to make your stay hassle-free.
20. The National Theatre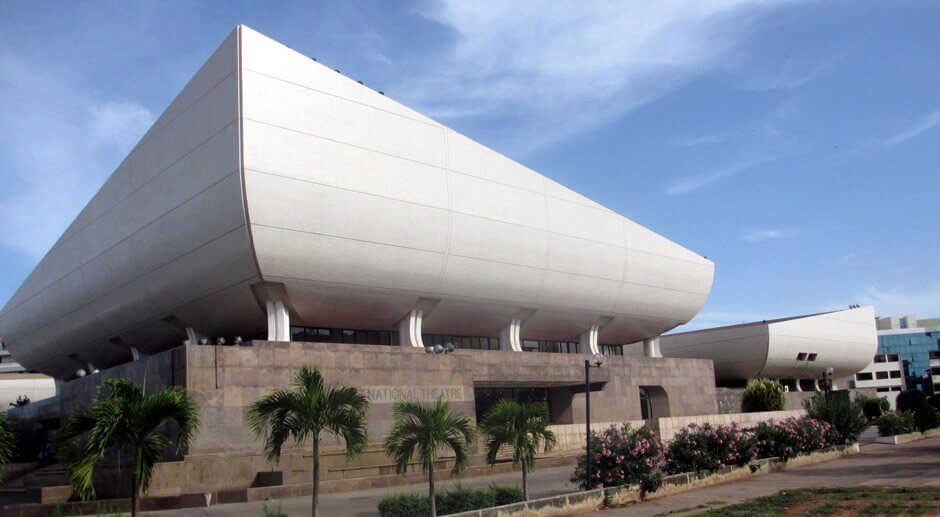 The National Theatre of Ghana is a beautiful piece of architecture that sits in the heart of Accra. It was built with the purpose of championing our cultural heritage and has since the early 1990s been hosting several local and international events for the administration of many.
In fact, it's multi-purposely designed to host various types of events. Its traditional stool-like design is a masterpiece of architecture to pose for some good shots.
21. Cape Coast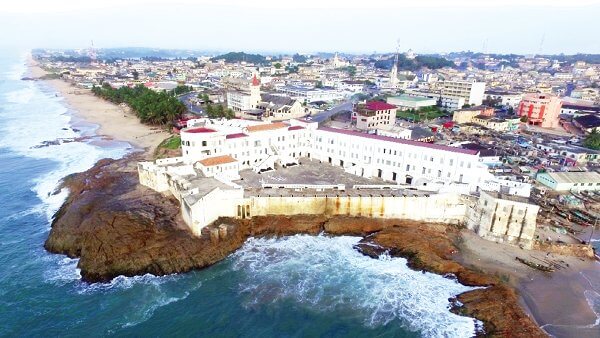 The city of Cape Coast is safely described as a tourist hub. It has several educational institutions that trace their roots to the colonial days. History about the slave trade, castles, and several others cannot be complete without a visit to Cape Coast.
It hosts the binary PANAFEST program. Did you know that it served as Ghana's capital city until the year 1877?
It's time to visit there for more!
22. The Paga Crocodile Pond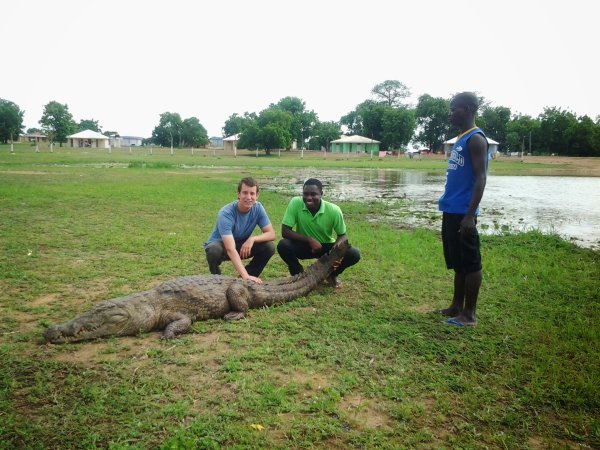 Take a visit to this sacred pond containing crocodiles and you'll be amazed by what you see. Like all crocodiles, it can be scary to get closer. However, these are friendly and would even allow you to pat their backs or even sit on them once you gift them a fowl.
Can't take the plunge? No worries. The guards are there to offer you assistance at every step of it. Have fun!
Conclusion
There you have it. These are some of the best tourist sites in Ghana to learn and have fun. Hopefully, this will help you make an informed choice about where to visit next.
Feel free to check back for more. Here at Vacation Ghana, it's our joy to give you the very best of Ghana. Enjoy!
Interested in a future tour of Ghana?
Join our exclusive Vacation Ghana Facebook group for a future Ecology, Music, and Arts Tour of Ghana.