Where is Ghana Located? This post has some answers for you.
There are many interesting things you may want to know as an outsider but one of the very first things you'll need to know about Ghana if you're planning a trip there is its location.
Ghana is a West African nation renowned for its vivacious culture, delectable cuisine, and welcoming people. We'll look more closely at Ghana's location, what makes it special as a place to visit, and what to expect when you go there in this guide.
Where is Ghana Located?
Known in the colonial days as Gold Coast, Ghana is a country in West Africa with a southern border on the Gulf of Guinea. Ivory Coast to the westward, Burkina Faso to the north, and Togo to the east form its borders. Between latitudes 4° and 12°N and longitudes 4°W and 2°E, the nation is located. Ghana is a bit smaller than the state of Oregon in the United States, with a total land area of 238.533 square kilometers.
The capital city of Ghana is Accra which doubles as the capital of the Greater Accra region. Ghana has strong ties with the United Kingdom dating back to the days of colonialism from which it gained its independence.
Ghana's Geography
Another thing you definitely would like to know has to do with the country's geography. It is varied and comprises a number of unique regions.
The inland region has thick forests and rolling hills, while the coastal region is renowned for its warm waters and sandy beaches. The majority of the northern region is savannah, and the majority of the eastern region is covered in mountain ranges. Lake Volta, the largest lake in Ghana, is situated there and spans an area of 8,502 sq km.
Ghana's population stands at 32.83 million (2021).
Climate and Weather in Ghana
If you are looking to travel to Ghana, another important consideration will be the climatic conditions. You don't want to go without knowing how the weather will treat you while there. Ghana experiences warm temperatures all year long, which range from 21 degrees Celsius to 31 degrees Celsius.
The rainy and dry seasons are the two different seasons in Ghana's tropical climate. While the dry season usually runs from October to March, the time when it rains lasts from April to September.
Culture and People of Ghana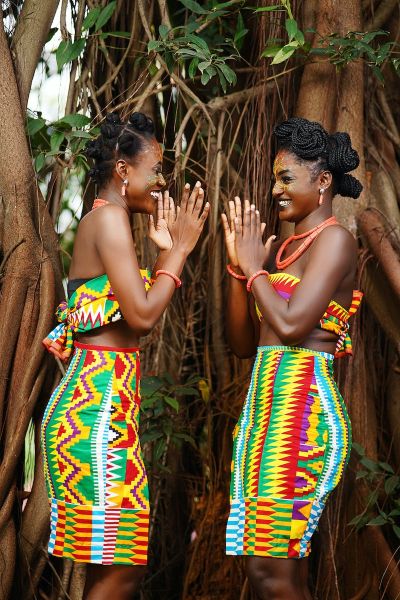 More than 100 different ethnic groups call Ghana home, and each has its own unique culture and traditions. The Akan is Ghana's largest ethnic group, followed by the Ewe, Ga-Adangbe, as well as Mole-Dagbon. Although Twi, Fante, and Ga are among the regional tongues spoken by many Ghanaians, English is the country's official language.
Ghana is renowned for having thriving music and dance scenes, and traditional music genres like Highlife and Hiplife are well-liked there. Additionally, the nation is renowned for its delectable cuisine, which features items like jollof rice, banku, and fufu.
Tourist Attractions in Ghana
There are a number of tourist destinations in Ghana that draw tourists from around the world. The following are some of the top tourist destinations:
Throughout the transatlantic slave trade, enslaved Africans were housed at Cape Coast Castle, a historic fortress.
Stunning views of the rainforest can be seen from the canopy walkway in Kakum National Park.
Antelopes, elephants, and baboons are among the many species of wildlife that call Mole National Park home.
Kwame Nkrumah Memorial Park: This park, which includes a museum and mausoleum, is named in honor of Ghana's first president.
Several natural resources include mount Afadjato, Volta River, Kwahu plateau with several others in southern Ghana
Cape coast, which is the capital of Central Ghana is home to the country's prestigious second-cycle institutions
The northern region of Ghana also has important tourist sites including the crocodile pond.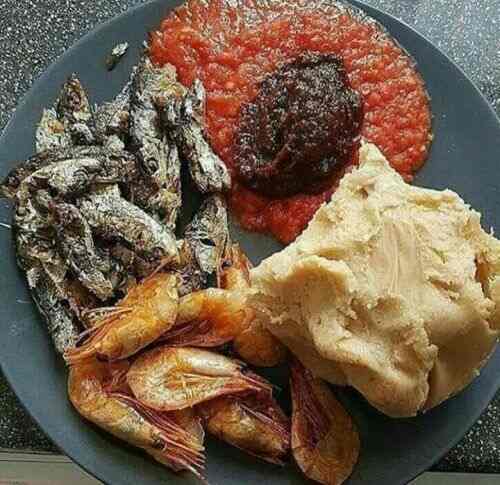 Also read: Ghana Visa Application: A Step-by-Step Guide for Success
Frequently Asked Questions about Where is Ghana Located
Is Ghana safe for tourists?
Ghana is typically a secure destination among many West African nations. Nevertheless, it's always a great idea to take security measures, like avoiding nighttime solo walking and not carrying a lot of cash.
What is the best time to visit Ghana?
The dry period, which spans from October to March, is the ideal time to visit Ghana. The weather is at its nicest and there are fewer mosquitoes and other infectious substances at this time.
Do I need a visa to visit Ghana?
Yes, the majority of visitors to Ghana need a visa. Nevertheless, some nations' citizens might not need a visa. It is best to confirm before traveling to the Ghanaian embassy in your nation.
Who was the first president of Ghana?
Kwame Nkrumah
Where is Ghana Located in Africa?
As indicated above, Ghana is located on the west coast of Africa.
Conclusion
Hopefully, your question: where is Ghana located has gained some answers. From the above, it's clear that Ghana is a stunning Western African nation with a vibrant culture and varied landscape. Ghana has something to offer everyone, from its white sand beaches to its lush rainforests and savannahs.
Ghana has something to offer, whether you're interested in history, wildlife, or just lounging on the beach. So, if you're seeking adventure in a distinctive and stimulating location, think about visiting Ghana – you will not be disappointed!