As you probably know, Ghana is a West African nation with a rich cultural history and stunning natural scenery. This nation offers something for everyone, whether your interests are in history, the natural world, or simply immersing yourself in the local culture. There are plenty of things to do in Ghana, from thriving cities to the serene countryside.
We'll walk you through some of the top things to do in Ghana in this guide. We have you covered for everything from historical site exploration to traditional food and drink. So grab a beverage, settle in, and let's discover Ghana's wonders together.
Things to do in Ghana
There are numerous historical sites in Ghana that you can visit to learn more about the nation's past. Some of the best historical locations to visit are listed below:
Cape Coast Castle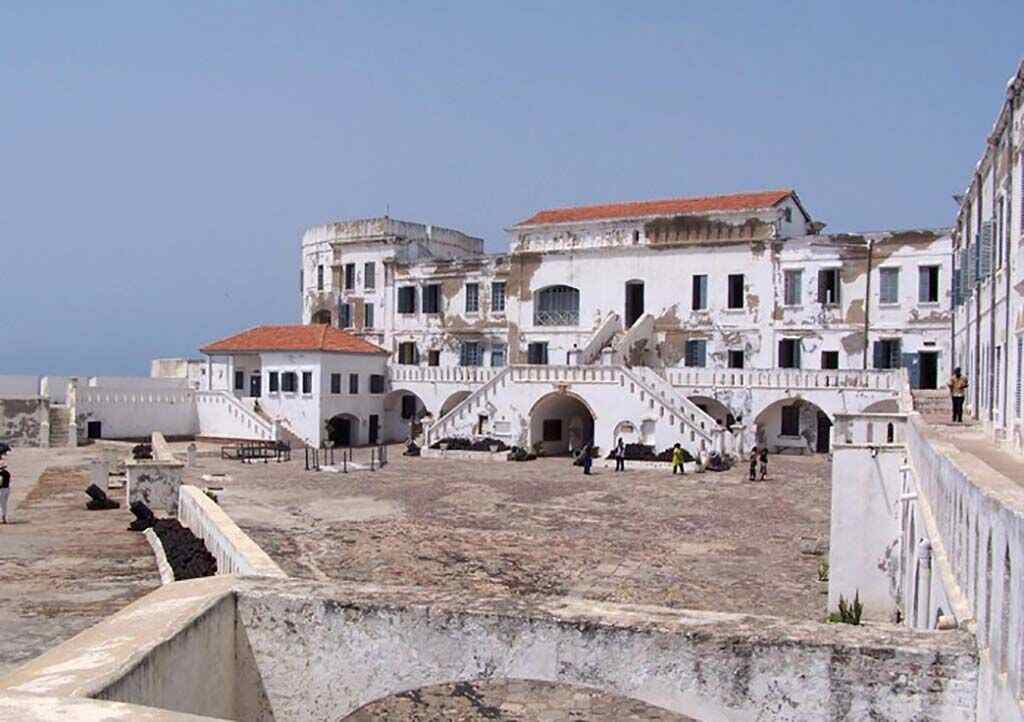 One of the most well-liked tourist destinations in Ghana is Cape Coast Castle in the central region. Built by European traders in the 17th century, this UNESCO World Heritage site served as a holding area for enslaved Africans before they were transported to the Americas. Tourists can tour the castle today and discover more about the gruesome transatlantic slave trade's past.
Elmina Castle
Another significant historical location in Ghana is Elmina Castle which has various historical facts about Ghana. Elmina Castle is the oldest European building in sub-Saharan Africa and was constructed by Portuguese explorers in the 15th century. Similar to Cape Coast Castle, it served as a detention center for African slaves. Visitors can take a tour of the castle, discover its history, and take in the incredible views of the Atlantic Ocean.
Independence Square
In Ghana's history, Independence Square is an important landmark. The square is now a well-liked gathering spot for both locals and tourists. The nation's declaration of independence from British colonial rule took place there in 1957. Visitors can stroll through the lovely gardens and see the Independence Arch, which represents Ghana's independence.
Natural Wonders
There are many different types of natural wonders in Ghana, including lush rainforests and immaculate beaches. Some of the top natural landmarks to include on your itinerary are listed below:
Kakum National Park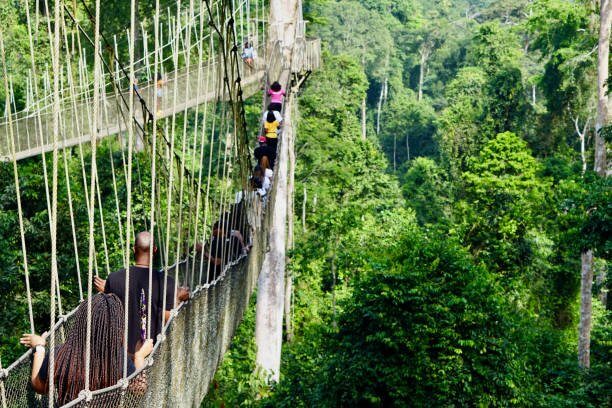 This is where visitors who throng the place on daily basis can see some of the park's animals, like elephants and monkeys, on guided hikes. For lovers of the outdoors, Kakum National Park is an absolute must-see destination.
This national park is the place to be if you dare to take a canopy walkway that offers breathtaking views of the surroundings.
Mole National Park
The Mole National Park will always come to be suggested to you once you're looking for another well-liked vacation spot for nature lovers. More than 90 different species of mammals live in the park, including antelopes, elephants, and warthogs. To see these creatures up close, tourists can go on a guided safari tour.
Cape Three Points
A stunning peninsula called Cape Three Points can be found in Ghana's Western Region. It is renowned for its beautiful beaches and lighthouse. Swimming, taking a boat tour to see the coastline, or simply lazing on the beach are all options for visitors.
Cultural Experiences
There are numerous opportunities to become fully immersed in the customs and local traditions in Ghana, a country with a diverse cultural heritage. Attending festivals, going to museums and cultural centers, and interacting with the local population are all excellent ways for tourists to experience Ghana's rich cultural heritage.
Also read: Where is Ghana Located? Discovering the West African Jewel
Conclusion
In conclusion, Ghana is a vibrant and diverse country with plenty of things to do for tourists and locals alike. From exploring historic sites like the slave forts to enjoying the natural beauty of Kakum National Park, there is no shortage of activities to keep visitors entertained.
Additionally, Ghana is known for its rich culture, including traditional music and dance, delicious cuisine, and colorful festivals. Whether you're interested in history, nature, or simply soaking up the local culture, Ghana has something to offer everyone. So, if you're planning a trip to West Africa, be sure to put Ghana on your itinerary!